I just want to let everyone one know, that the blog is currently under maintenance. I was super lucky enough to win a dress up blog template from
Parajunkee Designs.
I have to update all my little graphics and fix my sidebar items. I also will be customizing everything.
I do have a new blog button too!! I will try to get the Grab my Button updated right away!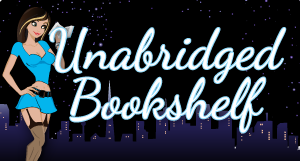 Since I did the other one by hand, I love it, but I love the look and feel of this one much better.
The block quotes are so pretty, and I like how the photos and the quotes are rounded.
Let me know what you think of the new design!!
Thank you for stopping by Unabridged Bookshelf