Waiting On Wednesday is a weekly event, hosted by Jill at
Breaking the Spine,
that spotlights upcoming releases that we cannot wait to get our hands on.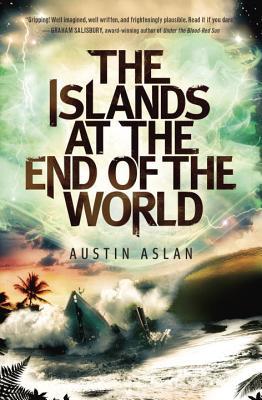 Title: The Islands at the End of the World
Publisher: Wendy Lamb Books
Publication Date: August 5, 2014
In this fast-paced survival story set in Hawaii, electronics fail worldwide, the islands become completely isolated, and a strange starscape fills the sky. Leilani and her father embark on a nightmare odyssey from Oahu to their home on the Big Island. Leilani's epilepsy holds a clue to the disaster, if only they can survive as the islands revert to earlier ways.
A powerful story enriched by fascinating elements of Hawaiian ecology, culture, and warfare, this captivating and dramatic debut from Austin Aslan is the first of two novels. The author has a master's degree in tropical conservation biology from the University of Hawaii at Hilo.

Why am I waiting?
I always like the premise of the world taking a back step when all technology fails. Trying to survive without all the technology that we have all become accustom to would be life changing. I hope that this book does it justice, because it does sound really good.
What are you waiting on?
Make sure to let me know in the comments
Thank you for visiting Unabridged Bookshelf!