Waiting On Wednesday is a weekly event, hosted by Jill at
Breaking the Spine,
that spotlights upcoming releases that we cannot wait to get our hands on.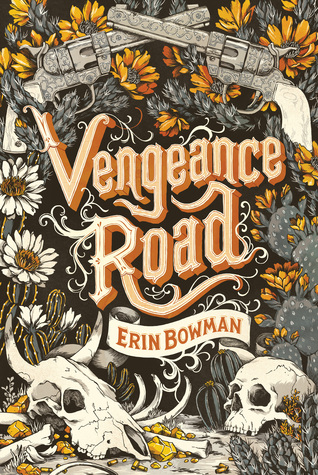 Publisher: Houghton Mifflin Harcourt
Publication Date: September 1, 2015
Genre:Young Adult, Historical,
When Kate Thompson's father is killed by the notorious Rose Riders for a mysterious journal that reveals the secret location of a gold mine, the eighteen-year-old disguises herself as a boy and takes to the gritty plains looking for answers and justice. What she finds are devious strangers, dust storms, and a pair of brothers who refuse to quit riding in her shadow. But as Kate gets closer to the secrets about her family, she gets closer to the truth about herself and must decide if there's room for love in a heart so full of hate. In the spirit of True Grit, the cutthroat days of the Wild West come to life for a new generation.

Why am I waiting?
I not sure if I have ever really read a historical novel with western theme. I mean I love the old west, but I cannot remember actually reading a book with that setting. I think this book maybe what changes that, I really like the premise and this defiantly sounds like an action packed read.
What are you waiting on?
Make sure to let me know in the comments
Thank you for visiting Unabridged Bookshelf!